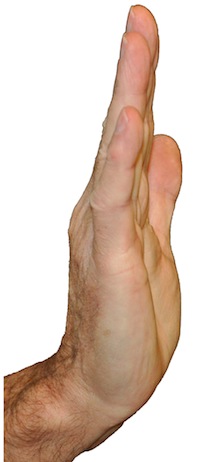 Why?
In the Spring of 2009, after 35 years as an architect, I decided it was time to retool my career. My job as a project manager with a well established architectural firm was there but I was starting to see things that made me a bit uneasy – the layoffs were coming. The best thing may have been to "take a wait and see attitude" and see if my premonitions were going to materialize but "taking a wait and see attitude" in this day and age is, in my opinion, a recipe for obsolescence. I just didn't want to wait for others to make things happen anymore. So I left my fixed position and started moving toward an idea of my own. As it turned out, the idea didn't work.

Then, that summer, my wife gave me an iPhone for my birthday. It was an amazing device. I started experimenting with it and one day was able to bring up on the screen a floor plan for our house. I could pan around the plan, zoom in and out and with some simple iPhone sketching applications, mark it up. What this meant, of course, was that it was now possible to carry around a complete set of drawings for a project in the palm of my hand. After being on countless job sites during my carrier, the implications were staggering. It was now possible to call up a floor plan or a detail while you were in the job shack, in a show room or in a meeting, produce a sketch of an idea or a correction to a drawing and email it off to the office and the contractor immediately. The impact that this kind of productivity could have on the business of producing construction projects is going to be significant. So, this has lead me to the development of tools for mobile devices that help people who communicate with drawings be more efficient and productive.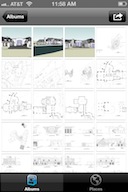 Drawings on the iPhone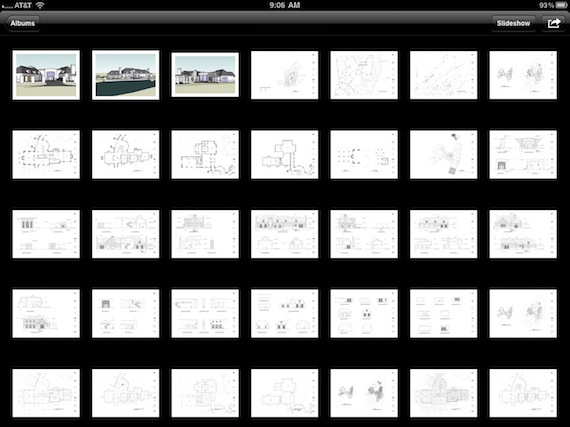 Drawings on the iPad


The production of these tools is an interesting story and has lead me to produce this book. "Drawings in the Palm of Your Hand" is very broad overview of the issues that affect the production of construction projects and how smartphone and tablet technology can impact it. It also discusses broadening one's sphere of influence, diversifying a practice and how to produce an application. At the end of the book there is a section on producing project specifications as ebooks. This is a very exciting field and has so many possibilities for construction professionals.

Never "take a wait and see attitude" when it comes to retooling your skills.